Barrington James
Barrington James is a leading global Life Science industry search company. With multiple offices in three continents (Europe, North America and Asia) we maintain international networks and reach for board and executive appointments in the sector. All of our team are dedicated market specialists with unrivalled candidate networks to provide the assistance you may need to aid you getting your product to market. We have proven experience in knowing the difference between working for a big pharma and a new start-up Biotech and will ensure that the people you hire truly understand your business and what you need to succeed.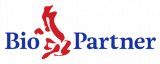 BioPartner UK
BioPartner UK leads the UK Delegation to several partnering conferences 
each year. It is a UK Accredited Trade Organisation facilitating international partnering for trade, investment and collaborations with UK based Life Sciences organisations.

BioPartner is a membership organisation, supporting UK SMEs and startups, and signposting to UK expertise.
BioPartner has alliances with organisers of international biopartnering events, and with UK membership organisations, operating both independently and
 in partnership with the UK government. BioPartner helps UK-based SMEs exhibit their services and products in new overseas markets.