Karma Oncology
Karma Oncology is a specialised oncology clinical development company headquartered in Scotland with offices in Netherlands and USA. We offer a complete range of development services from clinical development planning, protocol design and authoring, strategic country/site selection, regulatory submissions, through to clinical trial execution and reporting.
Adaptable - We can provide selected individual services, and extend to full-service global CRO capabilities clients require. Our size allows us to be flexible, innovative and responsive to individual sponsor requirements and to adhere strictly to sponsor specified development timelines.
Reliable - Our Project Managers have extensive oncology experience, our monitors are professional, mature 'career' CRAs - not trainees - and we have the lowest staff turnover in the industry (<5%). Many of our staff come from a nursing or medical background, and for international studies we use CRAs native to their country.
Motivated - Our team has successfully completed programs in a broad range of solid tumour and hematologic indications utilising an array of different therapeutic approaches including immunotherapy and cell therapies (autologous, CAR-T and CAR-NK).
Accountable – The Karma team focus on delivering quality while respecting sponsor timelines (not internal timelines) and will do what it takes to do so.
Twitter Account @KarmaOncology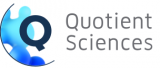 Quotient Sciences
Quotient Sciences is a drug development and manufacturing accelerator providing integrated programs and tailored services across the entire development pathway. Cutting through silos across a range of drug development capabilities, we save precious time and money in getting drugs to patients. Everything we do for our customers is driven by an unswerving belief that ideas need to become solutions, molecules need to become cures, fast. Because humanity needs solutions, fast.

We employ over 900 staff and operate from state-of-the-art manufacturing and clinical facilities in the US and UK. Our people make Quotient Sciences a special place to work. We are a dedicated team passionate about innovating and transforming drug development to help our customers develop new medicines for patients in need.

We recruit people that are committed to making a difference, who excel at customer service and are always willing to go the extra mile. Teamwork is integral to our culture and success — helping, supporting and mentoring run through our DNA. Expect to join an empowering and innovative culture, where we encourage continuous improvement and offer opportunities to learn and develop every day.